Role: Art Direction / Motion Design

Team: Mina Sabet-Bogan, Martha Estafanos,
Maya Sariahmed, Mike Femia
Event Photography: Marla Aufmuth, Callie


Event Theme


The time for silent acceptance of the status quo is over. Women the world over are taking matters into their own hands, showing up for each other and themselves to shape the future we all want to see. Whatever their focus and talent — politics, science, technology, art — these pioneers are unapologetically breaking out and pushing boundaries. They're rising up to listen, to be heard, to see and be seen, to celebrate and empower. Women and their allies are joining forces in an explosion of discovery and ingenuity to drive real, meaningful change.

We're showing up for TEDWomen 2018. Are you?




Speaker Bumpers on set

Speaker Session Bumpers

5 Second Intro

Digital Banners


TED Women - Tarana Burke

Social




Role: Art direction, design & animation

Co-Hosted by: Helen Walters and Lorena Avilés
Client: TED Conferences



Event Theme


What does it mean to belong? How do you feel when you think about your family, your community, your organization? For many, belonging provides the foundation of all comfort, a sense of conviction that others have your back, that all will be well. Yet sometimes belonging can be less tangible and more illusory or fleeting; it can disappear without warning.
In this salon, we explore what belonging is really all about, sharing personal meditations on family, life, love and loss. This evening's extraordinary speakers will not only share where they find hope for a more welcoming world, they'll also shine a light on the breakthroughs and ideas that
might get us there.




Set Design
Animated Title &
Speaker Bumpers

Society 5.0 Branding & VR Tunnel

TED + Samsung


Role: Design & animation
Client: TED Conferences & Samsung


Event Theme


We live in an interconnected world where boundaries between physical and digital spaces are blurring. We can no longer think about innovation in isolation, but must consider how emerging technologies — like artificial intelligence, augmented reality, the Internet of Things, 5G networks, robotics and the decentralized web — will combine to create (we hope!) a super-smart society.




Large Screens



VR Tunnel

Event Photos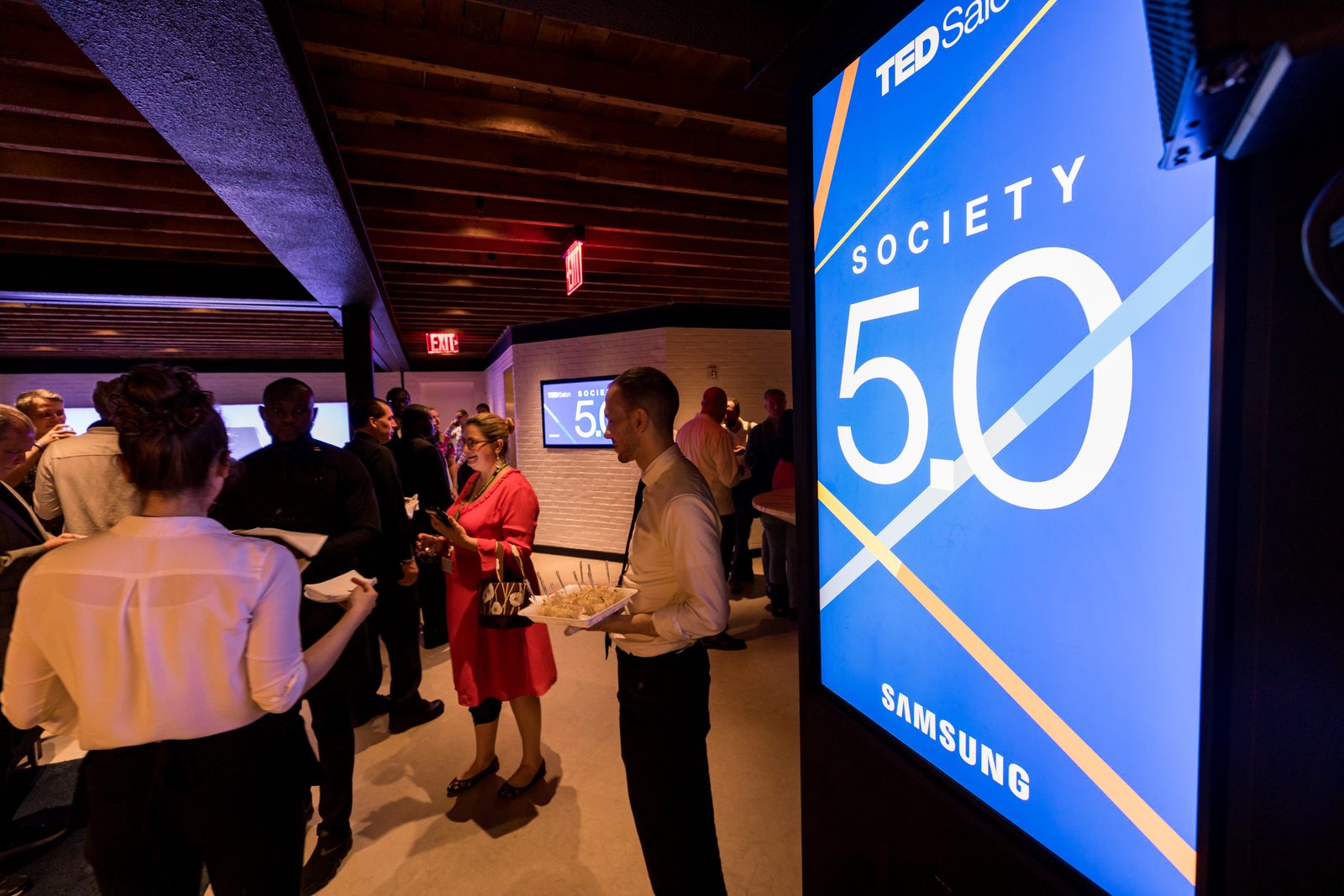 Why We Need Net Neutrality

Vimeo



On July 12 2017, Vimeo stood with activists and like-minded companies in a day of action to support the existing net neutrality rules, built on a court-approved legal foundation (known as Title II of the Communications Act). Vimeo also filed comments with the FCC. Creatively, we were briefed to produce a call to action video campaign asking the public to join and make their voices heard.

Vimeo's Net Neutrality Campaign was widely shared via social media and advertised natively on Vimeo's website, leading to Battle For The Net.

Role:
Art direction, motion design, animation, editing

Facilitated by: Michael Chia & Courtney Horwitz
Script and voice over: KK Apple
Music: Leo Islo - Mind of Martha Jane
Production time: 2.5 weeks
Client: Vimeo

Honors: Vimeo Staff Pick Indigo Awards 2018 -
Gold in Digital Ads and Campaigns
& Gold in Computer Animation






Gifs